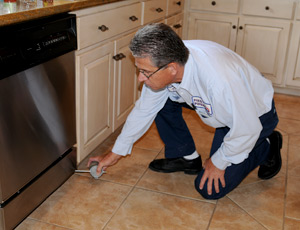 Pest 911 offers top quality residential pest control that will protect your home from the damage that pests can cause your structures and any physical harm they can do to you and your family. Residential pest control is a necessary service that will keep insects away from your home and keep any health risks they bring with them away from you and your family. Regular pest control management is a great way to keep your house in a pest free condition and give you peace of mind when it comes to worrying about insects and other pests invading your home. e offer, Bi-Monthly Pest Control, Quarterly Pest Services or One Time Pest Treatments.
Pest Free Zone
We will protect your home and your family from harmful insects and maintain a pest free zone within the walls of your home. Pest 911 knows that it is important for you and your family to reside in a clean and pest free environment. Our technicians will inspect your home for any and all threats and design a maintenance program that will ensure your residence is pest free. Insects can find every resource they need to survive within the walls of your home. Pest 911 of The Villages and Ocala, Florida will completely destroy all threats that pests pose.
Pest Infestation Treatment
Pest 911 are experts when it comes to keeping your home clear of irritating pests, free from damaging rodents and protected against stinging insects. Pest 911 is the leading pest control service using the most effective pest control methods and pest extermination services. We will eliminate any pest infestation you run into in a professional and attentive manner. Pest 911 will offer you the highest aspects of residential service available. We guarantee your home will be properly cared for, inside and out.
Trained Exterminators
Our certified pest technicians at Pest 911 are trained in every aspect of professional pest control and will use only the most effective and proven methods to eliminate the presence of insects and other pests from your home. Pest 911 technicians will perform a thorough inspection of your home, locating any and all nuisances and wiping them out. Choosing Pest 911 as your residential pest control service will leave you completely satisfied with the service we provide and leave your home pest free. Contact Pest 911 for the absolute highest quality of residential pest control service available in Tavares, Lisbon, Ocklawaha, Fruitland Park, Summerfield, Leesburg, Ocala or The Villages, Florida.
For more information, Contact us today! Or give us a Call and talk to one of our representatives.