Thank you for visiting Pest 911. We are a Family Owned Company based out of Central Florida.
Pest 911 is a qualified and skilled pest control company that will exterminate the pests invading your home. Our pest control services will protect you and your family from any harmful stinging, damaging or poisonous pest threat that may be present. Pest 911 technicians are continually trained on the latest and most effective pest control methods. We use the most environmentally safe pest control methods that will eliminate pests and protect you and your family from the damage and health risks pests pose.
Florida Communities We Serve
Tavares
Mt Dora
Eustis
Grand Island
Lisbon
Ocklawaha
Fruitland Park
Summerfield
Leesburg
Haines Creek
Silver Lake
Woods & Lakes
Bellevue
Marion Oaks
Yahala
Howey-in-the-Hills
Weirsdale
The Villages
Ocala
Skilled Pest Technicians
Our technicians are skilled and experienced in dealing with types of pests and insects in The Villages FL like termites, cockroaches, ants, bed bugs, ticks extermination and flea pest treatments, mosquito treatments, bee removal in The Villages, Florida, wasps, rats and mice. Pest 911 knows what it takes to defend your home from all the damage these pests can cause your home and the health risks that they pose to you and your family. Pest 911 is your best defense in keeping pesky nuisances form entering into your home.
Customized Solutions to Your Pest Problems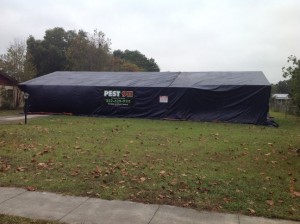 Pest 911 puts every customer's needs at the highest priority. We will answer your call any time of day and make your pest problem our number one priority. Do not hesitate to contact Pest 911 for any and all pest control services. We will take care of anything from the smallest ant problem, a large termite infestation or a family of rats living in your attic. Your pest problems will be successfully resolved when you contact Pest 911. No matter how big or small your insect or pest problem may be, our technicians will promptly answer your call with excellent and attentive service, putting you at ease by solving your pest problem and removing pests from your property.
Highest Level of Pest Control
We lead all other pest control services in customer satisfaction, top quality results and pest removal. For the absolute best results for pest control service, contact Pest 911. Our technicians will treat you like family and will not leave you until the job is completely done. Keeping homes pest free and protecting your family from harmful bacteria that pests bring into your home is our specialty. Do not hesitate to contact Pest 911, we will provide you with the highest level of pest control service that is available in the Ocala and The Villages, Florida area.
For more information, Contact us today and talk to one of our representatives.